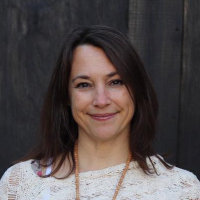 Lila Lolling has 20 years experience teaching yoga philosophy and natural living. Her primary yoga education is through the International Sivananda Yoga Vedanta Centres. She is an accomplished writer and easily blends modern life with ancient teachings.
As a dedicated yoga practitioner and climate activist she has merged her passions to launch a global ecoyoga movement inspiring yogis into climate action. She travels the world teaching retreats, immersions and teacher training courses specializing in ecotherapy, yoga philosophy, and climate action.
She has been featured in Yoga Journal and Yoga International magazines and also presented at the UN talking about Yoga for Peace. She is the author of Walking the Ancient Path of Yoga a devotional and nature-centered book on Raja Yoga.
Events with Lila Lolling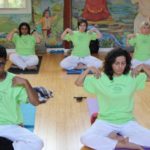 800-Hour Professional Sivananda Yoga Health Educator Training
October 7, 2021
It's the event of the century!