Memorial Day Weekend: Eco-Yoga – Healing the Planet, Healing Ourselves
with Swami Sitaramananda, Lila Lolling, Liz Sita Dunne, Erik Phillips-Nania, Dr. Ramkumar, Neil Pearson, Swami Jnaneswariananda, Silvia Nakkach, MA, MMT (Saraswati Devi), Swami Vashistananda and Swami Dharmananda
May 28 - 31, 2021
Description
Join a discussion with wonderful special guest presenters about Eco-Yoga – Healing the Planet, Healing Ourselves.
We will have many inspiring workshops on topics such as the role of yoga in the climate crisis with Lila Lolling; the search for self-love and the divine mother love with Swami Sitaramananda; ayurveda, ecology, and healing with Dr. Ramkumar; How much pain is okay during asana with Neil Pearson; Yoga as a Means of Medicine for the Climate Crisis – Erik Phillips-Nanial; as well as a Nada Yoga Concert with Silvia Nakkach and much, much more.
We hope you can join us for this special retreat.
Schedule of Workshops
Friday, May 28
6:00 – 7:30 AM Satsang: The Role of Yoga in the Climate Crisis with Lila Lolling
During this satsang you will meet the co-founders of EcoYoga Life and how during Covid, their swadharmas were brought together to manifest a shared vision of yoga being a medicine for the personal and planetary imbalances of the modern world. They will share what it means to live an ecoyoga life, plant seeds on how to live aligned with Dharma, and how to establish a life connected to our mother earth. This inspired and practical talk is about initiating and actualizing the healing that need to happen for people and planet.
12:00 – 1:00 PM – Puja for Mata Bhumi – Swami Vasishtananda
Swami Vasishtananda leads a special puja to honor the Divine Mother Earth. 

2:00 – 3:30 PM – The Gift of the Natural World with Lila Lolling
This discussion will share with you the gifts of the natural world and its positive impacts when we live aligned with nature's cycles, seasons, and elements. You will then be invited to go outdoors for self-guided Earthing practice and journal exploration. After 30min, you'll return to the zoom circle to share reflections. This session is dedicated to reconnection, reverence, and honoring our beloved earth mother.
5:30 – 7 PM – Satsang: The Search for Self-Love and Divine Mother's Love with Swami Sitaramananda
The core of our search is the search for happiness and for love. However, Self love is difficult to understand, often misunderstood as selfishness which alienate and exclude the other, be it humans, animals or the world of nature. This talk is about finding one's own true Self which is the Self of Nature and the Environment.
Saturday, May 29
6:00 – 7:30 AM – Ayurveda, Ecology and Healing with Dr. Ramkumar
12:00 – 1:30 PM – How much pain is okay during asana with Neil Pearson
Pain is a human condition commonly experienced in yoga practice, both during movement and stillness. Yoga teaches us, and pain science confirms, that pain is not an accurate indication of tissue health or of tissue damage, neither is it an experience to ignore. This session provides reflection, practice and knowledge, to explore the intersection of pain and safety while answering the question of how much pain is okay during asana practice.
2:00 – 3:30 PM – Exploring Sacred Shapes with Liz Sita Dunne 
Tune in for a 15 minute talk and exploration of the patterns of sacred geometry and the divine shapes that we find in nature and the wisdom that can be extracted from such observations. From there, the group will be sent outdoors to explore the shapes they find in their immediate natural environment. Using a pencil, draw the shape that sparks your attention and meditate on the wisdom, insight, inspiration, and messages these forms can lend us as they are applied to our lives in the form of a vision board, poem, idea or concept, business model, etc. Tune back in for an inspiring group share on our findings!
5:30 – 7:00 PM – Unity and diversity, lessons on Vedanta to guide us towards respect and oneness with Swami Sitaramananda
The teaching of Vedanta is the teaching of unity in consciousness. There are many stories used to illustrate our illusions of separation we all need to be reminded to see our unity.
Sunday, May 30
6:00 – 7:30 AM Satsang: Be the Medicine with Lila Lolling
A devotional satsang that asks you to contemplate how you can be the medicine the world needs through your climate positive lifestyle actions and choices. Gain five simple tips to bring more healing to yourself, your community, and the world at large. This satsang is explores the power of collective prayer, love, and intention.
12:00 – 1:30 PM – How pain is changeable through many different practices of yoga with Neil Pearson
When we are in pain it often feels immutable. The logical solution seems to be to turn away from the pain, and even disconnect from the aspect of ourselves in which the pain is experienced. This session will begin with brief discussion of pain physiology to deepen our understanding that pain is changeable. We will then explore pain care practices and techniques informed by the kleshas and intended to change pain itself.

2:00 – 3:30 PM – The Practical Heart of EcoYoga with Lila Lolling
This practical workshop guides you on a journey of self-exploration as you explore your personal values for yourself and the planet. During a guided meditation, you will uncover the values that lie within your heart as well as aspects of your life that you can up level to include healing for people and planet. This session gives you time for reflection, intention setting, and community share time.
5:30 – 7:00 PM Satsang: Self-Awareness and Contemplation with Swami Sitaranananda
Learn inspirational way to contemplate nature and at the same time discover the liveliness and the joy within our heart.
Monday, May 31
6:00 – 7:30 AM – Satsang: Ahimsa with Swami Jnaneswariananda
12:00 – 1:30 PM – Yoga as a Means of Medicine for the Climate Crisis – Erik Phillips-Nania
During this scientific and inspiring talk, Erik Phillips-Nania author of Climate Change Yoga will share how yoga can help people be in alignment with sustainability, the elements of nature, and the powers of nature. Yogis used to be called "Masters of Nature" and "Guardians of the Seasons" (RigVeda). Yoga can, once again, be a powerful practice for environmental rejuvenation and climate stability through a mass collaboration meditation to initiate Mother Earth's ability to self heal.
2:00 – 3:30 PM – Deep Yoga Nidra relaxation practice on words of Love by Swami Sivananda rendered by Swami Dharmananda
5:30 – 7:00 PM – Nada Yoga Concert with Silvia Nakkach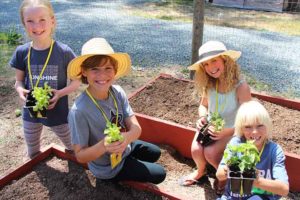 Teachers