Recording from webinar with swami Sitaramananda
Thursday, 5/27/21
SUMMARY KEYWORDS
mind, yoga, suffering, self healing, relationships, ego, meditation practice, satsang, wisdom, balance, life, thoughts, stress resilience, emotional intelligence, vedanta, behavioral habit, yoga practices, subconscious mind, positive thinking, healthy lifestyle, mindfulness, awareness, spiritual journey, self realization.
Future suffering is predictable
The topic of today is how to prevent future suffering. It is a very important topic because nobody wants to suffer. This teaching comes from the teaching in the Raja Yoga Sutras of Patanjali from 2,000 years ago, where Patanjali Maharishi explains the nature of the mind and how the mind works. He said: "Future suffering needs to be avoided".
The point is, how do you know about future suffering? The answer is, if you know how the mind works, you know about future sufferings. In fact, the mind is almost like a tape recorder. It registers all the experiences, all the impressions. These impressions registered in the mind are called the samskaras. The mind will reproduce what it has experienced. This means that what you reproduce in the mind is predictable, It is predictable, because it is is based on what you have experienced. Let's say you have the experience of pain, due to somebody attacking you.
Then that experience of pain in your mind will be reproduced again because you already know the experience of pain. This known painful experience will lead you to the tendency to feel that pain again. Why? Simply, because your mind knows it and will reproduce it.
From darkness comes enlightenment
Today we are having this talk after Buddha Poornima which is the day of celebration of Lord Buddha's birth, and also this day coincides with the full moon of the lunar eclipse. So it's a very, very interesting time because the full moon signifies a lot of emotions and possibly much clarity. Yet, when it is eclipsed, it is like you cannot see, you cannot understand, you cannot feel and at the same time, it is exactly the opposite, you are using it as an enlightened mind.
Buddha Poornima on the full moon means the birth of the enlightened one on the full moon. It's a contradiction, darkness and at the same time enlightenment. At the same time, you have a glimpse of darkness in the mind – the mind cannot think, you experience pain and suffering, your mind collapses, you don't have light, you don't have any idea of what to think or what to do, but in fact, it is two sides of the same coin. At the same moment, you start to turn inward and start to let go. You start to receive light.
Interesting. All knowledge comes after you suffer, because when you suffer, you think about it. When you think about it, then you find the reason why you suffer. It comes from a certain habit, an emotional habit, or the habit of the mind. Or it comes from some past that you keep reproducing in your mind.
You have to experience suffering and pain over and over and over and over again, before you ask yourself the question, "Is there anything else?". That means, you ask yourself the question, "How am I going to get out of this mental pattern?" So, the Buddha talks about the truth of suffering. The truth of suffering means it is true that everyone suffers, and we need to find ways to be free from suffering.
The truth of suffering
We suffer because of birth, we suffer because of old age, we suffer because of disease. We suffer because of death. So now the whole world is suffering, because a lot of people are afraid of death; because there is a pandemic going on. A lot of people suffer from tension, from anxiety, from being afraid.
They are afraid of disease, afraid of the virus, afraid to lose their loved one, afraid to lose their job, afraid to lose money, afraid to lose their habit. Yes, your habit. Let's say you have a habit to go out and eat in a restaurant. Now in pandemic time, you cannot go out to restaurants and you have to stay at home. So some kind of suffering and tension and stress is there because of some change.
At birth, we are crying. And then when we have disease, crying… when we lose our faculties, when we have old age, we will be crying. And ultimately, when we are not ready to meet the next step, death, we also suffer.
Yoga is essential knowledge to free you from suffering
That's why Yoga is essential knowledge. Yoga philosophy, yoga psychology, yoga teaching is essential for you to practice. Do not wait until you are diseased to turn to Yoga. Some people turn to yoga because of disease, because they are suffering. When there is a lot of suffering, the ashram is full, because people remember yoga, remember the discipline.
At that time, they want to turn inside. But otherwise, if everything is okay, they want to enjoy life. They have no time for yoga. Yet, they have time to go to restaurants to enjoy life. They have time to spend chit-chatting with friends. They are going here and going there all the time, they always have a new idea, new places to go. They think distractions and entertainment are the way to solve the problem of suffering. But they do not realize, they carry with them their same mind.
But yoga sees things differently. Yoga says the more that you distract yourself, the more you satisfy your desire, the more you will suffer because no desire can be satisfied. Desire is insatiable, it cannot be satisfied. And when the mind is restless, not contented, that's when you suffer.
This is why yoga always talks about "purification". Purification means that we realize that the light, the knowledge, peace and happiness are already within us, but there are some impurities and wrong thoughts, wrong habits in the mind that prevent us from realizing this peace and happiness. That's why you need to purify these impure thoughts. All yoga practices are for the purpose of purification.
Ayurveda, which is a science of health linked to yoga, says you need to balance the doshas (or your innate constitution and innate conditions of the mind). Yoga talks about purification and Ayurveda talks about balance.
Going from tamas, rajas to sattwa is the way
We need to purify the mind and balance the mind if we want to prevent future suffering. Yoga and Vedanta teaching give you a very nice concept of the gunas. Guna means a quality of nature or you can say the qualities of your mind. One is Tamas, it means the force that is in your mind and in the cosmos that is pulling down, making things stagnant, not moving, not changing and pulling down.
This force of inertia is called Tamas. If you are subject to Tamas, are you going to be happy? No, you can say for sure, no. If your mind is tamasic and if you live in a tamasic environment, you will be unhappy. So also, you will not be happy if rajas is the dominant force. Rajas means action, activity, passion, movement and that would make the mind move restlessly, desirous, and egoistic, fighting, comparing, competitive. This rajasic mind will lead you to conflict, to dissatisfaction, to disappointment.
It will lead you to extremes, to conflicts. You will like something and you will dislike something. You might feel happy for a little bit, but then you will suffer from the opposite swing. You will not be happy. So, the tamasic mind will not make you happy and the rajasic mind will not make you happy.
The mind also receives influences easily from the environment. If you live in a tamasic environment, even if you are not tamasic, then you will not be happy. In the same manner, if you live too close to rajas – example, all the time in noise, in passion, watching news, terrible sensational news and dramas, this will not make you happy. It will make you suffer. It's good to have news, from time to time, but good to avoid if it's completely full of negative news that you cannot do anything about. Therefore, you need to guard your mind against the mass media, the rajas.
Now, the good news is, there's another kind of mind called a sattvic mind, dominated by the quality of sattva. This third quality (sattva) happens when the mind is balanced, peaceful, contented, compassionate, loving, knowledgeable, wise, moderate. This mind doesn't go to extremes. If you are endowed with this kind of mind, your universe will be calm, your attitude will be calm, balanced, wise, peaceful, content. This mind will not create suffering.
We just have to make sure that our mind and our life and surrounding become sattvic. How do you do this? Yoga teaches the Five Points of yogic lifestyle. What you need to do is to have a routine to regulate your energy and to move your energy, not letting your energy become stuck. If the energy becomes stuck, you are stressed and tense and you will have tamasic thoughts of depression, fear, anxiety, and so on. So do asana to activate your tamasic energy and to slow down your rajas.
In proper breathing, you do the pranayama in order to balance your energy. Again, to make your energy flow, to purify your nadis (energy channels), and to cleanse all the previous blockages in your energy system. It is very, very important to do pranayama when you are emotionally upset, when you're emotionally imbalanced. You have learned the technique of breathing; it is in your hands. You just have to sit down and do pranayama: Anuloma Viloma (alternate nostril breathing) and Kapalabhati to bring yourself more energy as well as to cleanse and to balance your mind. This practice is very essential.
The third important practice is proper relaxation. This practice implies that you are able to recognize when your mind tenses up when you are stressed out. When you lose energy, and everything is added on, added on, and added on, the same negative thoughts are repeated, repeated, and repeated. Then you become stressed and you suffer. It is very important for you to learn to balance, to practice proper relaxation.
Proper diet is very important. Because the food you eat will influence the mind. So do not eat too much sugar. Do not eat too much spicy food, and not too much salt. Try to eat calm food, alive food, cooked with love, with kindness. Actually, not being able to go to a restaurant because of Covid is very good. So you can cook at home for yourself and your family. Try to see the positive aspect of things.
And the last point is the practice of meditation or positive thinking, which you need to do every day. Every day for a few minutes, 10 minutes, it's easy. You can just sit quietly, turn inside. If you can sit longer, if you have a mantra to repeat, It's excellent because it helps you to keep your mind strong and steady.
Building up Resilience to the Suffering coming from self, others and the environment
Yoga scripture says that suffering comes from the interaction between the gunas and the mind. It means that you are not alone, you live with different people and you have different relationships as well as you live in an environment, and this in itself, creates suffering. If the people you live with suffer, then you also will know.
The Bhagavad Gita talks about three types of affliction. First, Adhyatmika, afflictions caused by one's own body. The body is thirsty, is hungry, is sick, and your own body is a very complex system, that's why you need to keep yourself healthy. The second cause of affliction is Adhibhautika, it means the affliction caused by beings around you, by people that you are connected with. And the third one is Adhidaivika, suffering that is caused by the forces of heaven or divine forces. For example, cyclones, hurricanes, floods, drought, or excessive rain. You cannot control the forces of heaven.
One thing you can do is increase your resilience. Please mark that word resilience. Resilience means your capacity to resist stress and to resist negative thoughts. It's like when you build your muscles, if you carry a heavy weight then your muscles become stronger. At times, when your life is very easy, your muscle becomes weak, because you are not working hard. In a time of difficulty, you have to carry weight, i.e., you have to resist stress and the negativity that comes from the environment. You cannot change the situation outside, but your muscles become stronger, the muscles of the mind.
You become more calm, you go more inward, you find inspiration from inside, you find the positive thoughts from inside and then you bear, you have forbearance. What I mean is you develop the capacity to go through the conflict or challenge or crisis without collapsing, without adding more of your own negative thoughts that make the situation become more difficult. In case you cannot change the situation outside, then at least you have to keep yourself very positive so that you are not collapsing under negativity that is coming from the environment, when the surrounding environment is attacking you in some way. You do not add on to your own negative thinking.
For affliction due to the body, you need to do all the yoga practices to keep yourself healthy, as much as possible. Eat the right food, the right exercise, the right breathing. Practice relaxation to keep yourself healthy.
Regarding the mind of other people, try to forgive, try to forget, try to see your part of the problem. Yes, we need to change our thinking and expectations, because all suffering comes from your mental emotional pattern and comes from your habits of relationships from the past. Your problems in relationships come from you, so cease the blaming, cease the comparison and look within. Know that you have the capacity to change your mindset into something more positive, in order for you not to find the same emotional negativity in different situations that are being repeated.
In general, try to remove yourself from tamasic and rajasic thoughts and try to cultivate positive sattvic thoughts to prevent suffering.
Higher thinking to be free from suffering
If you want to live a life free from suffering, it requires high thinking, you need to cultivate an elevated positive way of thinking, and you cannot go on with the same way of thinking. Except all the thinking that come from the media, the social media, from our hours spent in watching Facebook and so on.
Social media, mindless following, gossiping is not positive. Wasting time is not positive. We need to cultivate high thinking, that means positive thinking. This requires your mind to be very focused. You cannot be distracted and expect yourself to be free from suffering. You need to keep your mind very healthy by focusing the mind and by avoiding distractions. You need to have a concentrated mind, higher thinking, conscious awareness. Cultivate awareness instead of unawareness. Being unaware means you just do things without thinking. You live life without knowing what you are doing.
You don't spend time to meditate, to watch your mind, to observe your thoughts, to contemplate. You just run out and do things. That unconscious kind of mind will not lead you to happiness, this is a hundred per cent sure. That's why the teacher is so strong because they have studied the mind and they know how it works. They say categorically, 100%, if your mind is all the time running outwards, running after sensual pleasures and being distracted, you will suffer sooner or later.
You need to develop conscious awareness to overcome the lower mind, the habitual mind. This lower mind forms a big part of your mind. You would have to learn resistance. Like I said earlier, you need to practice in order to resist that mind that is formed by habit, by patterns, by samskaras. Samskara is the impression in the mind from a very long time. In yoga, we said, don't live in the past, let the past go. You cannot make a better past. At the same time, don't live in the future. Don't worry about the future.
The future is not there. If you don't repeat the past, and you can be aware in the present, your future can be changed. You live in the present when you can keep your mind focused and strong, The more you focus the mind, the more you live in the present. And the present will save you from the past and will save you from the future, the present will bring you peace, happiness. So please keep your mind very busy focusing on positive thoughts, such as a mantra. You need to keep your mind very strong and healthy. Don't just allow your mind to run wherever it is, whatever it is, to do whatever it is. As a Yogi, you learn to master your mind.
You have capacity of choice
The last thing you need to know is that you have the capacity of choice. You want to be wise. So you have the capacity of choice in making decision. As human beings we are born with our intellect, that is part of our make up, we need to use it. The truth is we don't use our intellect enough. We use too much of our subconscious mind, our emotions, our habits. Why? Because we are lazy. Yes, it's easier to just keep doing the same thing, than to think about ways how you can choose better. When you want to make a conscious choice, your life is more difficult.
How do you become wise and choose wisely? You need to use your intellect. The Sanskrit term for intellect is "Buddhi" . Buddhi means your intellect. The Buddha is the one that has an enlightened intellect. If one's intellect becomes fully enlightened, one is called a Buddha. To use your buddhi means to use your faculty of thinking. You would have to develop your thinking capacity, not worrying capacity, but thinking capacity. If you are parents, try to develop that in children, not just only indulging the emotions of the children, but also teach them how to reason and how to think. Later on, they will be successful, if they can control the emotions, if they are not spoiled by the parent and become weak.
Cultivating emotional intelligence
Try to cultivate their emotional intelligence. There was an experiment about emotional intelligence.
They told a group of children in a closed room if they do not eat the cake, they can have some kind of reward. The researcher watches through an invisible glass window to observe the behavior of the children. There are those kids who cannot resist even for a moment to jump on the cake. There are those who try to resist, they bite their hands and turn their heads, and close their eyes. There are those who run away hiding in the corner so that they don't have to look at the cake.
There are those who can calmly resist the temptation and not jump on the cake. Later in life, researchers found out that the kids who cannot resist temptation are those who fare worse in life. They experienced failure as they did not have resistance and endurance. The kids that have more emotional intelligence become more successful in life because they are stronger, they have the capacity of resilience.
What we need to do is to cultivate our emotional intelligence and not allow our mind to collapse. When you do something difficult and your mind gets tired and you want to walk away, resist, relax, readjust yourself and carry on. Resist that, okay? When there is something that you don't like, and you know it is unpleasant to you, don't just walk away and escape or become angry and upset. Try to resist that temptation of reaction, of negative reaction. When you encounter difficulties, stress and conflict, try to balance between pressure and adaptation.
You don't have to follow everything. When the pressure mounts, you don't have to yield. You have to be able to adapt to the situation, not losing everything and also not accepting everything. So, try to be balanced between effort and relaxation. You can make the effort but not too much. You can relax but not too much. Try to be balanced and learn to permanently live with whatever that is difficult with acceptance and peace. So then accept it and try to be positive about it.
Let the buddhi intelligence guide your mind and ego
Now, look at the way how your mind works. Your mind is called your inner instrument, your antakarana.
Your inner instrument has four components: 1.The buddhi, the intellect 2. The manas is the mind/emotions that work with the senses, bringing in the information and attempt to figure out what it is that you see and sense or hear or taste? 3. The chitta is the subconscious mind, the storehouse of information containing all your past experiences, all your samskaras, patterns, habits, personalities. And 4. You have the ego; it means your sense of identification. You have the sense of separateness when you identify with certain characteristics in order to learn your karmic lesson.
If you have no sense of "I", it is difficult for you to learn your lesson. You will have difficulty if you're clinging to an idea of the sense of "I" that is limited, that belongs to the past, with things are constantly changing. To deal with the ego, try to be new every day, to be fresh every day, practice yoga and meditation every day, in order for you to be centered, to live in the present and to be detached and to be free.
In summary, in your inner instrument, if you become completely controlled by manas, the emotional mind and the senses, you will suffer for sure. If you are hankering all the time after ice cream, after chocolate that you don't have, or the cigarette, or the alcohol or the sex, or whatever– if you are all the time thinking like this, then you will suffer. You do not want the manas to dominate your life.
You don't like the chitta, the information and experiences of the past to dominate your life either. So also, don't let the ego that is the false sense of self run your life. The only thing left is the buddhi. The buddhi is the power of intelligence that can go get the information from the manas in order for it to think, then get the information from the chitta in order for it to compare and to think proper, and then to consult the ego in order for the ego to be flexible and to be open to a new possibility. And then the buddhi makes its decision.
Conclusion
In summary, you need to be able to use your buddhi to make wise choices, to make decisions about your life that bring you to happiness, to safety, to true self-confidence and not allow your mind, the manas, the chitta, the ego, to dominate your life. Because this will lead you to suffering. You need to develop your buddhi, you need to develop your thinking, you need to find new ways of learning, of spending your time to increase your intelligence, your emotional intelligence, your choice, your awareness, and your wisdom.
You need to develop self-discipline to control the senses which will make your manas, that sensual and emotional portion of your mind unhappy. Yeah, that portion of your mind will pull on your leg and say I want to eat whatever I want to eat. I want to eat a lot of ice cream. I like this, I like that. I don't like this kitcharee, I don't like this vegetable that you give me.
The manas will protest but you need to increase little by little the self-discipline to guide your mind to wisdom. You need to increase the awareness of your chitta, that very big heavy portion of the mind that is full of past experiences. You don't allow the past impressions to come and take over your mind and your intelligence because it's part of the past. You can learn your lessons of the past but don't let your past, your past personality, your past negative experience overwhelms you and takes over your life.
You have to discriminate and to be aware that this is a past tendency and just the fact that you are aware, things will become better slowly, slowly. Thus, you free yourself from that heavy weight of the chitta subconscious mind of the past. You know that the thoughts from the past will come up in your mind for you to be aware and to learn from them. That's the whole job.
Let's say you have a traumatic experience and you're not dealing with it. Your subconscious mind makes it so you will not be able to sleep well, and you will behave strangely towards people, and so on. So you need to be aware of these thoughts and experiences and let them go. You need to let them go, just watch them and let them go. That's cleansing. It's like you clean a dish and there is some dirt on the dish.
You clean it normally, and it doesn't go, then you have to focus and you have to take a brush and you have to have friction there, and then you let it go. Yes, you would have to let go consciously. Consciously say, "Thank you, you are not serving me anymore. Bye, bye. I love you very much but I let you go. Thank you, bye, bye". And you let the thought go. That is what you need to do to be free from future suffering.
Regarding your ego, you need to know for sure, at least consciously now, when you are thinking about it with me, that the ego is a non-entity. That means it is not real, it doesn't have a reality to itself. The reality is, it is temporary, it is only for you to understand lessons, but it keeps changing. So it has no real reality. But if you identify with the personality, with a certain trait or character, that you think is you, that's when your ego becomes an obstacle for you.
Yoga practices help you to detach from your ego. The ego is not fixed. Some people are more fixed than others, that depends on your personality, on your makeup. Some people are more flexible, they are changing more. That is not necessarily good, because they are not always facing the issue, they just keep changing, running, changing, running.
What you need to do is just to be more aware. All the Vedic teachings help you to be aware of your instrument. Do not to make the mistake that you are your instrument. In the same manner, you drive a Toyota and you say, "I am Toyota. I am red and I am worth $10,000. And I'm Japanese". You have mistaken yourself with your vehicle. You need to detach yourself from the instrument, the body and the mind.
What is a good way to develop self awareness? Through Satsanga. During Satsanga, company of wise minds, you learn to listen to higher thoughts, to higher teaching to bring new ideas and to educate your mind. Satsanga is helpful. In a spiritual Yoga community, you live in Satsanga. All the time, you are being reminded, of your tamasic mindset and your rajasic mindset and you keep yourself inspired to stay on the right path and not go back to the past.
You also need self-study and self-observance. That means take time to slow down and study and observe your mind. Read helpful books (not novels and Facebook), but really study Swami Sivananda's 200 books, for example. Don't be afraid to study over and over. Repeat again and again because your mind forgets. So, you need to create that positive impression in your mind to help you to think properly.
Let us pray for world peace and health.
OM TAT SAT,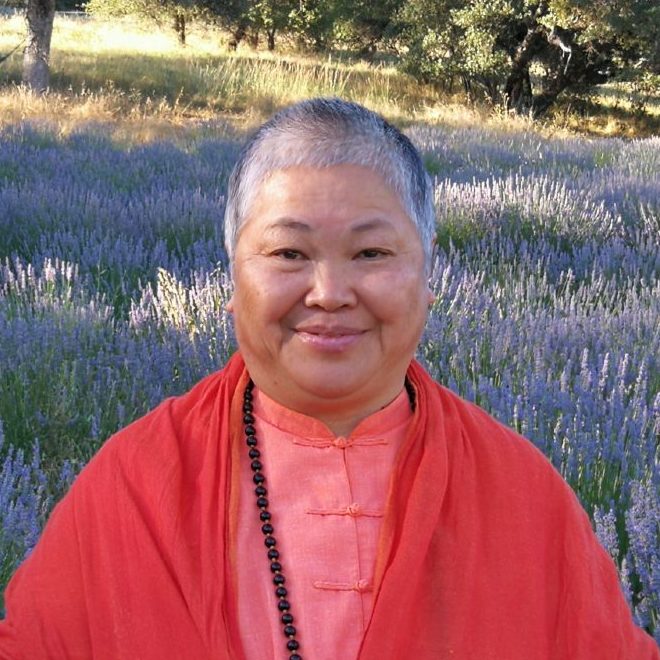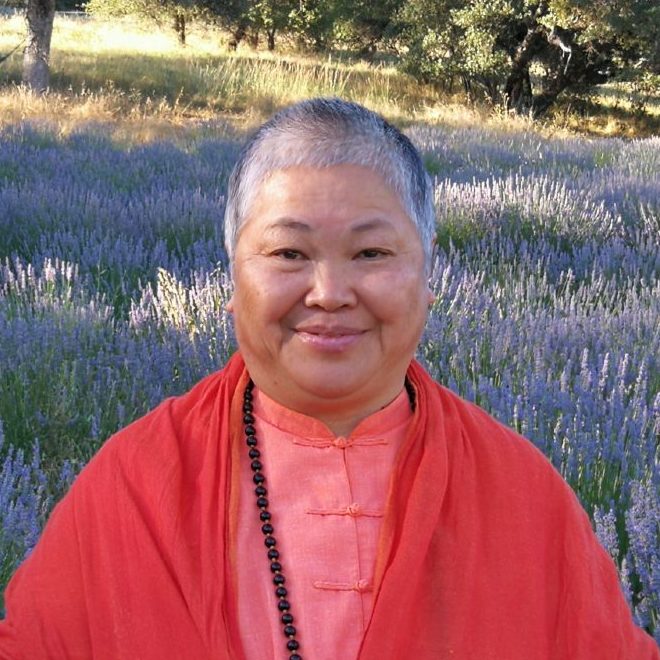 Swami Sitaramananda is a senior acharya of the International Sivananda Yoga Vedanta Centers and is director of the Sivananda Ashram Vedanta Yoga Farm, California and the Sivananda Yoga Resort and Training Center, Vietnam.  She is acharya of China, Taiwan, and Japan as well. Swamiji is the organizer and teacher of the Sivananda Yoga Health Educator Training (SYHET) program, an 800-hour program on yoga therapy, accredited by the International Association of Yoga Therapists (IAYT).

Swami Sitaramananda is the author of "Essentials of Yoga Practice and Philosophy" (translated in Chinese, Japanese, Vietnamese, and Russian), "Positive Thinking Manual", "Karma Yoga Manual", "Meditation Manual", "Swamiji Said, a collection of teachings by Swami Vishnu" in His Own Words. She is responsible for the Vietnamese translation of "Completed Illustrated Book of Yoga" (CIBY) and "Meditation & Mantras" by Swami Vishnu. Many of her video & audio lectures on Yoga life, philosophy, and psychology as well as articles and webinars can be found on this website.

Swami Sita is an ardent supporter of the integration of the Vedic sciences such as Vastu, Jyotish, Ayurveda, Yoga and Vedanta. She is an international teacher of the Sivananda Yoga Teachers' Training Courses and Advanced Yoga teachers' Training courses, as well as Meditation and Vedanta & Silence Courses both in Sivananda Ashrams in Vietnam and in Grass Valley, CA.